Biological Safety Cabinets Class I,II or A2
International Filtration has developed Biological Safety Cabinets to suit all Microbiological,Biochemistry,Histopathology,research,hospitals,life sciences pharmaceutical and research,food,schools laboratories. No external exhaust ventilation required. The primary containment equipment to provide protection to personnel users and prevent cross contamination of products by laminar air flow as well environmental protection (within the lab or external). Provides the 3 protection of Product,personnel user and environemental. Stainless Steel 304 Rounded profile work surface, Microprocessor Board with visual and airflow alarm, UV Timer, 2nos of HEPA filters. Our Cabinets are carefully designed,tested and certifed listed NSF49,EN12469 or AS1807. They will meet the cleanroom classification of ISO5/Class 100, ISO4/ Class 10 under ISO14644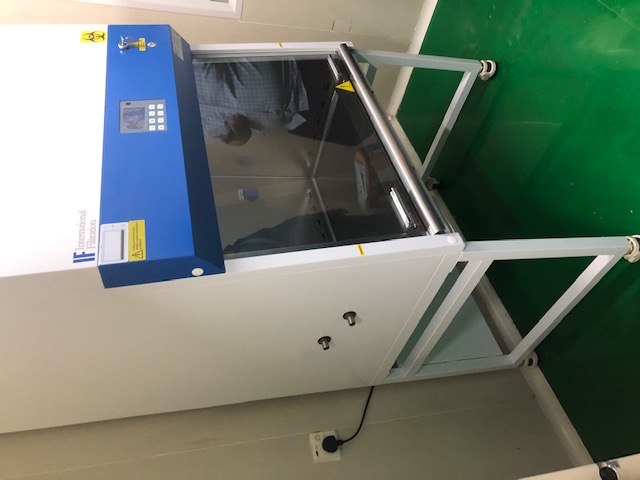 Ultrasafe Biosafety Cabinets Australia design features low noise,twin blower,redundancy, low maintenance and long filter lifespan,Boost Mode with extra strong exhaust. Slanted Sash window and side glass.
Certified Australia Standards AS1807,AS2252. Class I has one single HEPA which provides user protection and environmental protection with negative plenum.
Features: Twin Blower (redundancy and longer HEPA filter lifespan), Larger Inflow as Air barrier containment, Boost mode for increase exhaust flow.
Download Clyde-Apac Ultrasafe Catalogue
Biological Safety Cabinet Class 3
Physical Barrier with glove hands on top of 3 protection of Biosafety Cabinet Class2 product, user and environmental protection. They are used for containment of highly biohazard pathologenic agents of level 4 or level 3 if they are not used in biosafety labs level 3.
SS304 work surface,Basic Microprocessor Board with airflow indication, 3nos of HEPA filters, prefilters, stand with castor wheels